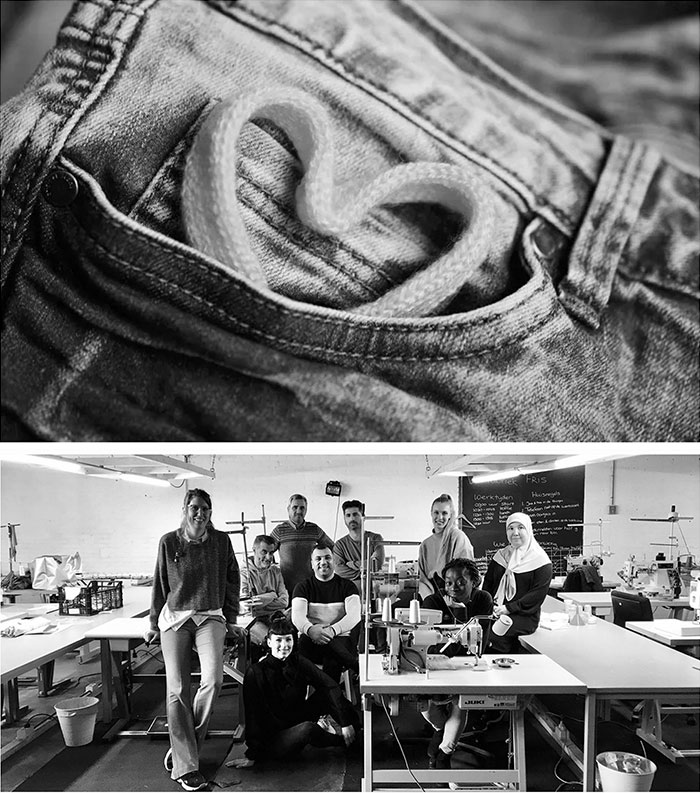 FEEL GOOD Fabrics buys leftover fabrics, in order to turn them into beautiful and exclusive products. By doing so, we contribute to improving the environment and sustainability in the textile industry, because these leftover fabrics do not go to waste. Instead, they become part of an effective circular flow, in which textile resources are taken care of in a productive and responsible way.
Due to the fact production takes place in the Netherlands, no extra transports are needed.
I am very proud to be able to work with Fabriek Fris; beside the fact that they are specialized in clothing production and textile product development, they show a transparent production line from beginning to end. They work as young professionals together with status holders, which results in a team that not only shows passion for their profession, but also lots of experience and craftsmanship. So not only do we minimize the amount of leftover fabrics…we also make sure your product is produced in an honest way….and that makes us Feel Good!